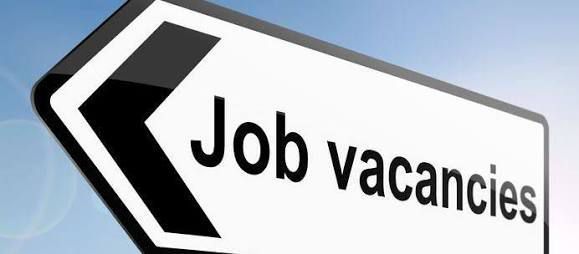 Job Summary:
The recycling Procurement Officer will be responsible for coordinating and assisting with sustainable procurement initiatives, responsible for the timely procurement and delivery of high quality, low cost materials and the proper processing of assigned customer orders.
He/she will support procurement projects across the organization, providing procurement advice to staff, negotiating new supply agreements and renegotiating existing supply agreements.
Job Responsibilities:
Process purchase requisitions / orders within purchasing authority.
Establish and negotiate contract terms and conditions, and maintain supplier relationships.
Prepare and maintain purchasing records, reports and price lists.
Work with internal and external stakeholders to determine procurement needs, quality, and delivery requirements.
Administer contract performance, including delivery, receipt, warranty, damages and insurance.
Reconcile or resolve value discrepancies with stakeholders.
Comply with and maintain knowledge of applicable rules, regulations, standards, and best practices.
Ensures the timely delivery of quality products at the lowest possible cost.
Participates in the selection of suppliers based on best criteria's.
Conducts a comparative analysis on supplier prices.
Reviews and evaluates the performance of the suppliers.
Processes the necessary clearance documents e.g. Way bills etc.
Ensures the proper processing of assigned customer orders e.g. Verifies quantity of orders; Verifies that the required order is within the agreed budget.
Submits final invoices to the Finance and Accounts Department.
Monitor internal procurement systems and processes and ensure that compliance is achieved across the organisation.
Maintain accurate auditable records of all procurement process which result in high process compliance.
Any other duty of similar responsibilities assigned from time to time.
Role Requirement:
A degree in (e.g., in a business field such as economics, logistics, supply chain management, operations management, finance, mathematics, or statistical analysis). A professional designation related to supply chain is considered an asset.
4 – 5 years previous work experience in the plastic sector with procurement responsibilities is highly desired.
High level of computer literacy, with specific requirements for Access databases, Word, Excel and PowerPoint.
Skill set should include: communication, active listening and learning, reading comprehension, coordination, judgment and decision making, organization, time management, writing, service orientation, negotiation, and mathematics.
Work Value & Style: detail oriented, dependable, and cooperative, stress tolerant, independent, initiative, persistent, adaptable/flexible, independent and comfortable making decisions, multi-tasking, integrity, self control and adhere to a code of ethical conduct.

Mode of Application
Qualified personnel with the stated profile requirements should forward CVs to'recruitment@stresertservices.com' using'REPRO' as subject of application before Friday 30th March, 2018.