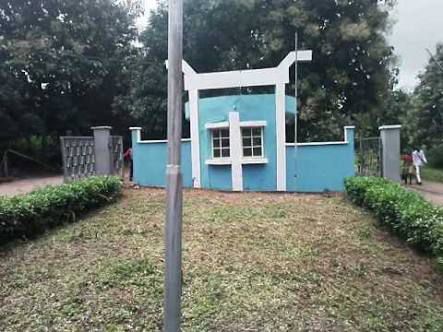 Osun State College of Education - The College is an institution established to produce middle level teaching personnel in humanities, science, technical and vocational sectors. As a tertiary institution, the College is rooted in the practice of the best traditions, principles and conduct of higher education with emphasis on teaching and research, To this end, the College runs Nigeria Certificate in Education (NCE) programmes on regular and part-time basis and in affiliation with the Ekiti State University, Ado-Ekiti and also runs frill-time Bachelor of Education (B.Ed) courses in a number of disciplines

Applications are invited from suitably qualified candidates for consideration for appointment into the vacant position in the College:

Job Title: College Librarian

Location: Osun

Job Description
The College Librarian is a Principal Officer and responsible to the Provost for the day-today administration and the control of the use of library services of the College.
He/she should provide the College Management with appropriate advice and support for all of the institution's library services and procurements for the smooth academic activities in the college.
Qualification & Experience
Prospective candidates must hold a first degree in any discipline or MLS or its equivalent with at least fifteen (15) years cogitate experience.
It is necessary for the applicant to have relevant publications in journals and textbooks with standard expected of a Chief Lecturer.
In addition, he/she must be a member of at least one professional library body and not below the rank of Chief Librarian.
Possession of adequate skills and knowledge of ICT is compulsory.
Tenure
The tenure of the College Librarian as Principal Officers of the College is for a single term of 5 (five) years.
Conditions of Service
The successful candidates shall hold office on terms and conditions obtainable in Colleges of Education in Nigeria and as may be determined by the State Government of Osun appropriate College Law and the Governing Council.
They will enjoy all fringe benefits and allowances normally attached to their respective positions in Nigeria Colleges of Education.
Application Closing Date
2nd May, 2018.

Method of Application
Interested and qualified candidates should submit their three sets of the photocopies of theft credentials and twenty (20) typewritten copies of their applications and Curriculum Vitae, giving the following information in the order listed below:
Full name in capital letters
Post Desired
Date of Birth
Place of Birth and State of Origin
Nationality
Permanent Home Address
Current Postal Address
Marital Status
Number of Children with Names and Age
Institutions Attended with Dates
Academic Qualifications with Dates
Professional Qualifications with Dates
General and Specific Working Experience with Dates
Details of Administrative Experience and Service to the Community, with details of status and dates.
Present Employment, Status, Salary and Employer
Extra-curricular activities
Any other relevant information not covered in above
As a Bursar/Director of Works attached your typewritten vision for the new College on a single page
Names and Address of three (3) referees (one of whom must be a Professional or an Authority in practice and another and current or immediate past employer).
All Application should be sent and addressed under confidential cover in sealed envelope marked "College Librarian Position," to:
The Registrar and Secretary to Governing Council,
Osun State College of Education,
Ila-Orangun,
Osun State.

Reference Letter
Referees are to send their reports on candidates under confidential cover directly to the Registrar and Secretary to Council, commenting clearly on the candidate's character, academic and managerial abilities.

Note: Only shortlisted candidates will be acknowledged