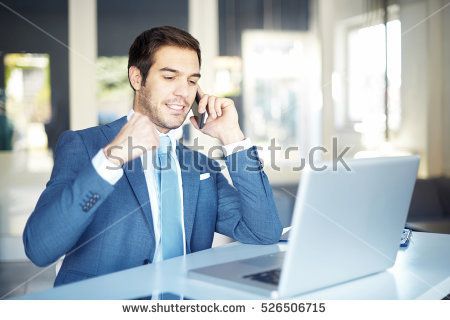 Invent Alliance Limited is recruiting to fill the position below:

POSITION : Contact Centre Marketing Officer
Qualifications
At least 1 year experience in selling and demonstrating Call/Contact Centre Solutions or other Contact services
Minimum of HND/B.Sc in Marketing, Telemarketing, Business Administration or related fields.
Responsibilities
Lead cross discipline teams towards a common vision while operating effectively in a matrixed environment.
Consistently deliver on assigned revenue targets and objectives.
Create and drive revenue within a specified region or list of named accounts
Generate business opportunities through professional networking and cold-calling
Drive brand awareness, campaigns, and lead generation via networking, associations, etc.
Meet and exceed all quarterly and annual sales quotas
Own the sales cycle - from lead generation to closure
Develop strategic territory business plan
Demonstrate the ability to understand, provide face to face (f2f) demo capability, as well as sell and negotiate contact centre as a service and related solutions.
Demonstrate customer experience in selling, progressing and closing complex, and often transformational solutions.
Engage directly with line of business executives to understand their key challenges and demonstrate and price solutions that fit their needs, building solutions using Contact Centre portfolio.
Develop and execute tactical and strategic sales strategies that leverage existing client relationships, drive win plans that capitalize on or create compelling events and highlight Invent Alliance's differentiation to ultimately win the business.
Maintain account and opportunity forecasting within our internal SFA system
Generate leads from tradeshows and regional networking events
Ensure 100% customer satisfaction and retention
Key Attributes:
Knowledge of Invent Alliance Contact Centre Services portfolio in addition to proven knowledge of the Contact services marketplace.
Technical skills sufficient to enable quality Contact Centre offering portfolio selection and conceptual solutioning.
Ability to maintain positive Invent Alliance internal relationships with a matrixed set of peer sales and support organizations will be required in order to maximize Invent Alliance (Contact) overall Contact sales efforts.
Must be able to manage a specific sales territory and work with other sales and support teams to achieve territory sales.
Must be able to perform prospecting, demand generation and opportunity harvesting in assign territory.
Deadline: 19th, May 2018
Location: Lagos
How To Apply
Click here to apply