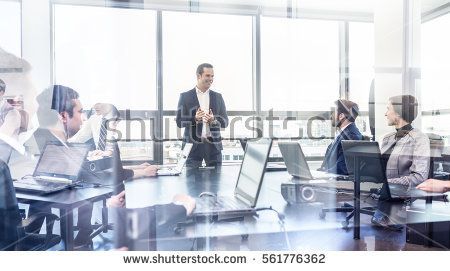 Owing to the crisis of Boko-Harram in North-Eastern Nigeria. Many international organizations have stepped in to help the displaced victims. We have all the first hand details of their jobs. But most at times we feel people won't be interested in applying for them, possibly due to the insecurity in the aforementioned environment.
However there is no call for alarm as many of these international organizations also have their backups as far as your safety is concerned. So if interested in this types of relief Jobs, you can signify in the comment box and we would deliver the details of future vacancies. Now see this one below
COOPI started its operations in North-East Nigeria in July 2014 to carry out a rapid evaluation of the most relevant constraints suffered by the Internally Displaced People (IDPs) displaced by the food crisis and the Boko Haram insurgency in the Lake Chad Basin.
COOPI's aim is to support the most basic and pressing needs of communities affected by the conflict. COOPI is providing a multi-sectoral emergency response to the IDPs, returnees and host population focused on food security, nutrition, protection and education. COOPI main area of intervention is Yobe & Borno States
Job Title Project Manager
Scope of the Vacancy
The Project Manager is responsible for the overall activities' planning, execution and reporting of his/her projects. He/she is directly assigned to, and responsible of the supervision of all logistics, HR, financial and overall functioning aspects of the projects.
Project: UNICEF; Protection and Reintegration of children associated with armed groups in the north east of Nigeria
Reports to: Head of base / Program Coordinator
Main Duties/Responsibilities
Under the direct supervision of the Head of base and in link with the Program Coordinator, he/she:
1/ Project Management
Designs the detailed work plan in line with the project guidelines and description, guaranteeing the smooth implementation of all the activities on-time, on-quality and on-budget;
In cooperation and synergy with the project staff, plans and monitors the activities' progress, in compliance with the contract signed with the donor, with donor's and COOPI's procedures, and with the specific Project Structure and Reporting Lines definition, making use of the financial instruments provided by the organization;
In collaboration with the Administrative and the Logistics team, plans and monitors the expenditures in line with the project's implementation needs;
In cooperation with the Program Coordinator, finalizes the data provided by his/her team, supports the preparation, in compliance with the deadlines, of the narrative reports expected by the donors and by the partners;
Coordinates the overall project: supervises the overall effectiveness and efficiency of the staff; monitors the accuracy and efficiency of the case management activities; in collaboration with the Child Protection team, deals with possible cases which cannot be addressed by the available and ongoing referral network;
Contributes in consolidating the case management referral network by establishing proficient collaboration with the partners working in the targeted areas and actively suggesting gaps and recommendations to the supervisors;
Contributes and approves the line of training designed by the Child Protection;
In collaboration with the Program Coordinator and head of base, prepares all the formal communication and contract modification requests (ex. budget modification) of the project;
Manages the goods purchased for the project; for all goods purchased by the project, support updates of the inventory and guarantee the respect of the policies and guidelines, in cooperation with the Logistics Office;
In collaboration with the Program Coordinator and in synergy with the specific reporting lines of the projects, promotes and manages relations with the local government institutions, NGOs, and other local partners available in the area;
Executes any other task necessary to good and timely completion of the projects, identified in mutual agreement.
In coordination with the Administrative team, supports in hiring of new staff directly related to the project and conducts staff appraisals Upholds COOPI's mission and Charter of Values;
Follows and enforces all COOPI codes of conduct and policies (globally and in-country);
2/ Psychosocial activities' follow up
Support technically his/her team
Contribute to the identification of psychologist issue of the beneficiaries and support the team to deal with.
Organize technical meeting with the team and the main stakeholders
Build his/her team capacities on Child Protection and case management
Train project teams and local partners on approaches, methodology and tools to understand how victims of GBV and other forms of violence are affected by their involvement in armed conflict and the occurrence of fighting
Manage directly if need be the most complicated cases.
Train and / or re cycle teams on the proper use of situation assessment and case management tools;
Profile of the candidate
Minimum Requirements:
Master's degree in Psychology.
At least 3 years of working experience with INGO on Child Protection area. Experience working with children associated with armed group it's an advantage
Good knowledge of project cycle management
Experience in clinical psychology and / or psychopathology (victimology, medical emergency cell, etc.)
Proven interest & commitment to humanitarian and development principles and a demonstrable understanding of conflict/post conflict development contexts
Experience in data collection, analysis, and report writing
Excellent in English (oral and written)
Experience in designing and conducting training in INEE and Child Protection issues especially in the areas of human rights, gender, capacity building, added advantage, SGBV
Ability to plan, organize work, communicate and reports effectively (both in writing and verbally)
Proven ability to prioritize tasks and meet deadlines
team player, effective communicator, successful negotiator, creative and analytical thinker, active learner, able to work in a multicultural environment
Excellent communication skills, calm, with a good sense of humour
Excellent sense of confidentiality
Excellent listening and empathy
Proven commitment to accountability practices
Ability to function effectively under stressful conditions such as heavy workloads, and deadlines.
Excellent Microsoft Office applications skills (Excel, Word, Power point, Emails, Skype, Web researchers)
Knowledge of and adherence to COOPI Code of Conduct, understands other international development guidelines