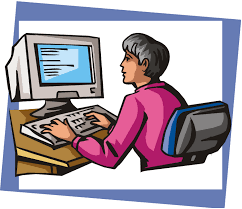 Stonewatch Consulting Limited is an indigenous company which began operations in 2015 and a duly incorporated company under the Nigerian Company and Allied Matters Act 1990. Stonewatch Consulting Limited is a comprehensive engineering firm with uncommon capabilities for planning, designing, executing construction projects, offering core mechanical, electrical, and plumbing design, as well as fire protection, architectural lighting technology, commissioning and sustainable consulting services.

We are recruiting to fill the position below:

Job Title: Data Manager

Location: Lagos

Job Description
We are looking for an experienced Data Manager to oversee the development and use of data systems. You will discover efficient ways to organize, store and analyze data with attention to security and confidentiality.

A great data manager is able to fully grasp the complexity of data management. The ideal candidate will have a strong understanding of databases and data analysis procedures. You will also be tech-savvy and possess excellent troubleshooting skills.

The goal is to ensure that information flows timely and securely to and from the organization as well as within.
Responsibilities
Create and enforce policies for effective data management

Formulate techniques for quality data collection to ensure adequacy, accuracy and legitimacy of data

Devise and implement efficient and secure procedures for data handling and analysis with attention to all technical aspects

Establish rules and procedures for data sharing with upper management, external stakeholders etc.

Support others in the daily use of data systems and ensure adherence to legal and company standards

Assist with reports and data extraction when needed

Monitor and analyze information and data systems and evaluate their performance to discover ways of enhancing them (new technologies, upgrades etc.)

Ability to travel out of the country at any given time
Requirements
1/2years experience as data manager

Excellent understanding of data administration and management functions (collection, analysis, distribution etc.)

Familiarity with modern database and information system technologies

Proficient in MS Office (Excel, Access, Word etc.)

An analytical mindset with problem-solving skills

Excellent communication and collaboration skills

HND/OND/BSc in Computer Science or relevant field
Application Closing Date
27th May, 2018.

Method of Application
Interested and qualified candidates should forward their CV's to this link below