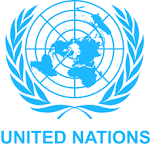 UNHCR was created in 1950, during the aftermath of the Second World War, to help millions of Europeans who had fled or lost their homes. We had three years to complete our work and then disband. Today, over 65 years later, our organization is still hard at work, protecting and assisting refugees around the world.

We are recruiting to fill the position below:

Job Title: Senior Programme Assistant

Vacancy Notice No: 2018/VA/035
Location: Adikpo, Benue
Grade: G5
Contract Type: Temporary Appointment
Duration of Contract: 6 months (with possible renewal)
Supervisor: Programme Officer

Duties And Responsibilities
The Senior Programme Assistant receives guidance from programme Officer in the operation.
S/he may receive indirect guidance from other sections and units relevant to the country programme(s).
UNHCR Manual, Operations Plans, UN and UNHCR financial/budgetary rules and regulations will guide the work of the Senior Programme Assistant.
The incumbent is expected to have contacts within the organization and outside the duty station, as well as with partners and other stakeholders to collect information, monitor programme activities and implement administrative requirements.
The incumbent will have the following responsibilities:
Collects, registers and maintains information on project activities.
Prepare status and progress reports, prepare tables and draft routine correspondence.
Prepare background material for use in discussions and briefing sessions.
Undertake proper collection, monitoring and use of baselines, standards and indicators needed to measure and analyse programme performance, trends and target interventions.
Review the implementation and performance of IPs agreements through appropriate physical monitoring to evaluate the projects by reviewing work plans, progress reports, budget, financial reports and expenditures. This may include field visits for specific monitoring and evaluation issues.
Apply UNHCR's corporate tools (e.g. Global Focus, Focus Client) to assess the technical soundness of the operation and generate data for evidence-based decisions at the country-level.
Assist in ensuring compliance in issuance of audit certificates for Implementing Partners.
Perform other duties as required.
Provide inputs for the country operations plan (including budgets, staffing levels and structures) as well as prepare inputs for funding submissions, appeals and reports.
Access the relevant information and programme records, Focus/ MSRP data.
Represent UNHCR in physical monitoring of projects.
Essential Minimum Qualifications
Completion of Secondary education courses/ training/ certificate in Business Administration, Social Science, International Law or related field.
Minimum 4 years of previous job experience relevant to the function.
Computer skills (in MS office).
Fluency in English and working knowledge of another relevant UN language or local language (as applicable in the duty station).
Desirable Qualifications & Competencies:
Completion of the UNHCR Learning programmes or specific training relevant to functions of the position.
Good knowledge of UNHCR financial rules, procedures and processes.
Knowledge of UNHCR specific programmes (MSRP, Focus, etc.).
Prior exposure to UNHCR refugee operations and functions relating to office administration and programme activities.
Application Closing Date
16th April, 2018.

Method of Application
Interested and qualified candidates should send their applications following the procedures outlined below:

Internal Candidates
Staff members who wish to be considered for this position should complete and attach a UN Personal History Form(P11) to their written application and send it via email ONLY to: niglahr@unhcr.org quoting in the subject line the vacancy number and title of the position.

External Candidates
External candidates should submit their application/letter of motivation, resume as well as fully completed and signed UN Personal History Form (P11) and send via email ONLY to niglahr@unhcr.org quoting in the subject line the above vacancy notice number and title of the position.

​​​​​​

Note
There is no need to send other certificates with the application at this stage.
A written test may be conducted for these positions which will be followed by a competency based interview.
Incomplete applications will not be reviewed. Please ensure that you use the attached P11 form for your application
Only short-listed applicants will be contacted. Applications from female candidates are strongly encouraged.