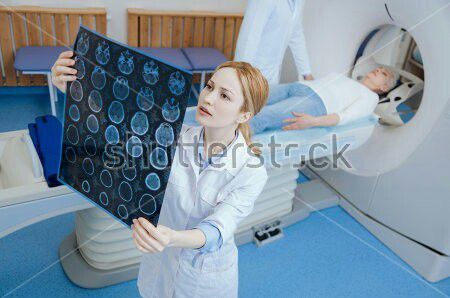 Desert Snow Associates Limited - Our client, is a major player in the Radio Diagnostic and Medical Laboratory Sub-Sector of the Healthcare Sector located in Abuja and Birnin-Kebbi, Kebbi State. Our client has been in business for almost 10 years and its head office is located in Abuja.

They are recruiting to fill the position below:

Job Title: Radiologist

Job Code: MEDABJRAD
Location: Abuja

Job Description
Reporting to the Deputy Medical Director, this role involves Interpreting and reporting on radiological and diagnostic images such as X-rays, CT scans, ultrasounds, and MRIs and other such investigations/examinations including Mammography, Computed Tomography, Conventional and Interventional Radiology Procedure efficiently, effectively and in line with best practice.

To undertake a wide range of Radiology procedures effectively and efficiently catering for prospective patients for existing and future Medicaid equipment

At all times to maintain a positive partnership and continuity of service with Medicaid sites/locations attended through any services in use at all times including electronic

To take remedial action where necessary and to inform the Deputy Medical Director of any significant changes;

Problem-solves with in-house IT department and external vendors with respect to e-clinic, PACS and other relevant equipment software and hardware in use from time to time;

Ensures Radiographers are following imaging protocols.
Knowledge/Skills/Experience
Post MBBS Professional qualification in Radiology

At least 2 years post radiology residency experience.

Above average computer skills with proficiency with MS Word & Excel
Application Closing Date
1st May, 2018.

How to Apply
Interested and qualified candidate should send their CV's (Microsoft Word Attachment) to: stcajetan@dsal-ng.com and medrecruit@dsal-ng.com with ONLY the Job Code as specified above in the subject line of the e-mail.


Note
Only candidates based in or willing to relocate permanently to the city indicated above need apply.

Only shortlisted candidates will contacted.