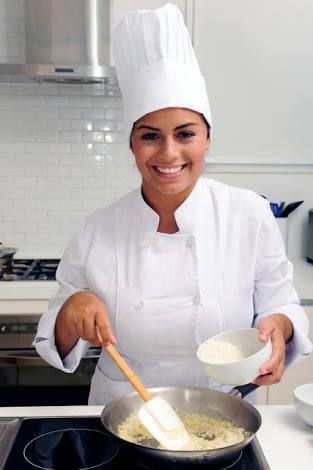 Ingredient
2kg Cow Foot (Bokoto)
20cl Palm Oil
1 Tablespoon Powdered Edible Potash
1 Teaspoon Ground Ehu Seeds
2 Table spoon Grounded Crayfish
2 Habenero Peppers
2 Medium Onions
2 Seaoning Cubes
10 Utazi Leaves
PREPARATION
STEP 1: Cut the cow foot into mediun chunks. Put the powdered potash into a bowl and add a small quantity of water and stir well. Pass it through a fine sieve and set liquid aside.
Step 2: Cut 1 Onion into 4 big Chunks pound the pepper with a mortar and pestle or blend it. Crack and remove the outer shell of the ehu seed, then ground with dry mill.
Step 3: Wash and put the cow foot chunks in a pot, add seasoning cubes and the onion.
Step 4: Add small quantity of water, start cooking at medium heat till well cooked. These should not be any stock in the pot when the meat is done.
Step 5: While the meat is cooking, pour the palm oil into a clean dry pot. Pour in the potash mixture into the oil. Stir potash. You will notice the palm oil begin to curdle and turn yellow keep stiring till all the our has turned yellow.
Step 6: Add the grounded crayfish, pepper and ehu. Stir very well till they are all incorporated. When the meat is done, add salt, stir and cook till the water get dried.
Add the cooked cowfeet tot the palm oil paste and stir very well with the wooden spatula.
Step 7: Put it back on the stove/cooker and heat till the Nkwobi is hot, stir all the time to make sure it does not burn.
Step 8: to prepare the garnish, cut the onion into ring shape and cut the utazi into long thin slices.
Step 9: Serve the Nkwobi in small plates
Step 10: Add the thin slices of utazi and onion on top.