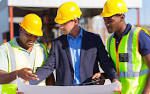 Do you want to work in a reputable company in the Oil and Gas and Telecommunications servicing industry? Then here is the chance to apply
recruitment is ongoing under listed position below:
Job Title: Accounting Officer

Expectations
Applicants must be a Chartered Accountant with strong knowledge in banking operations, importations, taxation and Auditing and at least 10 years work experience with proven records of outstanding performance.
First Degree in Accounting is required.
Must reside in around Amowu-Odofin, Surulere and Ajeromi LGAs of Lagos State.
Females, 40 years above.

Job Title: Business Development Executive

Expectations
Must posses a first Degree in Business Management or Social Sciences from a recognized university, with a minimum of 1 year work experience in development and ability to demonstrate high flexibility in complex market environments.
Must be ready to travel at short notice.
Females not less than 25 years old.
Job Title: Maintenance Engineer (Mechanical/Electrical)

Expectations
At least an OND /Trade Test in Electrical/Mechanical Engineering.
Minimum of 3 years work experience as a field engineer in the Telecom industry and must be 30 years and above with basic ATS and Hybrid power knowledge.
Evidence of previous work experience in any SM is an added advantage.
How To Apply
Use the position to be applied for as subject while forwarding your cv
Deadline is 1st May
Location is Lagos