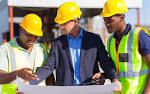 WECO Systems International Limited an information and Communications Technology (ICT) company is recruiting to fill the position below:

POSITION : Senior Deployment Engineer/Field Engineer
Requirements
A good first degree in Engineering, Computer Science or other related discipline.
A minimum of 4 years post-graduate working experience in a similar position.
An MBA or relevant post graduate degree/professional qualification e.g. CCIE(Security or Data-centre or Routing and Switching), CCNP, CCNA and any project Management certifications will be an added advantage.
In-depth knowledge of ICT business environment.
Skills/Knowledge:
Routing and Switching Technologies, routing protocol implementation (OSPF, EIGRP, BGP, IS-IS etc.), HSRP, VRRP, DMVPN, IPSLA, Spanning-Tree configuration and optimisation, Qos etc.
Ability to deploy these technologies on a wide array of Cisco hardware, ASR, ISR, 6500, 6800, 3800, 3700 etc.
Security; must have basic knowledge of Firewalls, IPS, IDS, ISE Technology Solutions and how it is integrated in an Enterprise Network.
Have basic understanding of Data Centre Technologies; experience in implementation of Nexus 7K, Nexus 5K, Fabric extenders, VPC, OTV, and VDC etc.
Network support and management
Attributes:
Must possess astute technical & business acumen
Must be confident
Must possess effective communication skills
Strong analytical skill
Good reporting, project and time management skills with persistence
Must be a strategic thinker
High energy, integrity, and confidence
Self-starter
Sound ethics and integrity.
Must be discernibly honest and of consistent upright character
Responsibilities
Responsible for Solution Delivery & Implementation, Direct presales and support.
Also responsible for providing direct presales support for the solution areas units to ultimately contribute to achievement/exceeding of targeted sales for the Solutions Division.
Carry out Solution staging, installations & Implementation, provide direct presales support to solution areas
Execute solution installations & implementation according to agreed objectives
Must be able to make technical solution presentations to explain technology area of interest to
customers
Must be able to engage customers to gather its solution requirements for project delivery
Ensure all solution integration and deployment activities are done according to industry best practices.
Adhere to SOWs and ensure clients technology requirements are met and aligned during solution delivery and fulfillment.
Provide solution design information (LLD, HLD) and also relevant AS-BUILT documentation for project delivery.
Project site supervision, accountability and ownership- ensures quality control and delivery during site installations, terminations, setups - ensures no facility damages or losses while on site e.t.c provides direction for field engineers, trainee engineers, technicians.
Ensure Project commissioning and sign off at agreed timeline.
Provide project post implementation support and delivery
Displays a high level of effort and commitment to performing work; operates effectively within the organizational structure; demonstrates trustworthiness and responsible behavior.
Must be able to establish meaningful customer relationships and communications with clients.
How To Apply
Candidates should send their CV's to:hr@wecosysgroup.com
Deadline is 1st May, 2018
Location: Lagos